Instagram launched in October 2010. After 2 months, its community was already 1 Million strong. Since then the usage and spread of Instagram has been on the rise and the photo-sharing social media platform has become a major player.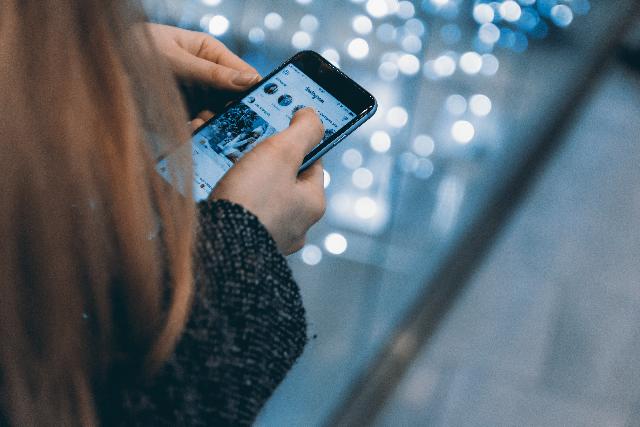 When media started to declare Facebook's 'death' among the younger generation in 2013, Instagram has been named as one of the services taking over.
Now, even though Facebook's decline may not be as dramatic as we were made to believe, Instagram is a platform to be seriously considered for the hotel online marketing mix.
Instagram currently has:
1 billion monthly active users (According To Statista)
more than 60% os users are outside of the U.S.
40 Billion photos are shared in total (According to WordStream)
95 Million photos are shared every day
"Now is the time for hotels to add Instagram to their social media priority list. Investing time into building an account with compelling visuals of your property and genuine interactions with other users will pay off later as thousands more potential guests join the rapidly growing platform." says Taylor Short, who writes hotel management product guides for Software Advice.
Instagram's emphasis on visual messages is perfect for hoteliers wanting to highlight the unique selling points of their properties. Given that 71% of social media users are more likely to purchase from a brand they follow online (source: AllTwitter), attracting new followers with Instagram should result in more bookings.
But simply posting pictures won't do the trick! In the U.S., hotels are experimenting with ways of sharing photos and promoting specially organized Instagram events.
Organise InstaMeets to Show off Your Hotel
Such events are called InstaMeets and a great way for hotels to schedule events and invite regular Instagram users. For even greater exposure, invite influential local media representatives and bloggers who promote your hotel among their followers.
Taylor Short: "Instagram campaigns for hotels should be proactive in order to attract the most attention to your account and hotel. Invite local influencers who have a strong following for an Instameet, and make sure the campaign's hashtags and your hotel's Instagram handle are distributed to everyone."
For example, the Four Seasons Hotel Miami invited 14 influential attendees, including local food bloggers and reporters, via email to the "The Summer of Ice Cream Love Instameet". Posters near the hotel restaurant reminded guests of the the Instagram handle, @fsmiami, and the hashtag for the event, #IceCreamLove. Moreover, cards with the hashtags as well as the hotel's WiFi password were handed out so they could easily get online. The campaign resulted in 75 new followers for the account (and hundreds of "likes").
You can also use the popularity of a big event to get your campaign and hotel in front of many more potential followers. Hosting public viewings of large sporting events, for instance, and encouraging attendees to post photos, could boost your follower base and expose your property to a whole new world of potential guests.
Use the opportunity to promote special offers or amenities when posting about events on Instagram.
Host a Contest to Make People Talk about Your Hotel
Another way that's already been tried and tested in the U.S. is hosting contests. It's important, though to take the contest outside your local area to your potential guests. Encourage them to post photos on a certain topic in order to win a free stay.
The Boca Raton Resort, Florida, took a pink truck for a spin around New York to promote a "Snap the Truck" contest. The truck stopped at several high-traffic locations in Manhattan and encouraged people to post an Instagram photo along with the campaign hashtags for a chance to win a 5-night trip. At the same time, pink sunglasses were distributed to represent the resort which had the hashtags and Instagram handle printed on them as well. The campaign was a major factor in nearly tripling the resort's follower base.
Use Unique Content and be Authentic
While the strategy of campaigns needs to be carefully thought out and executed, the success comes with carefully selected content that guests find both appealing and authentic.
"Remember that Instagram is a visual medium, so hotels can get creative in using objects for campaigns that inspire photography. …" is Taylor Short's advice.
Do you know of more examples for hotel Instagram campaigns?
We'd be delighted to find out!